About Sophorolipids
Sophorolipids are natural surfactant (surfactants produced by microorganisms such as yeast) made from vegetable oil, sugar, and Starmerella bombicola(non-pathogenic yeast). We use a structure that connects fatty acids and sophorose through an etherbond, and it is a mixture of the lactone form and It is economically challenging to make sophorolipids by chemical synthesis—this natural surfactant carries multiple possibilities for our future.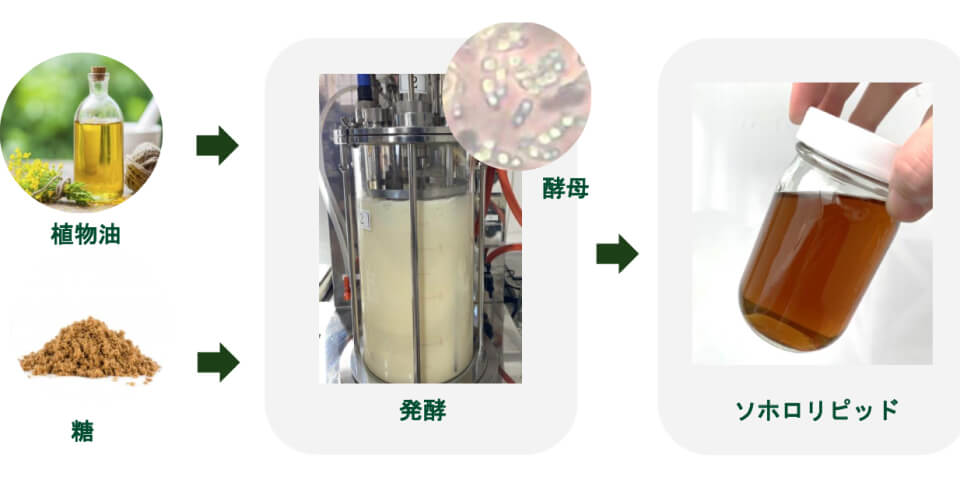 The Chemical Structure of Sophorolipids

Characteristics of Our Sophorolipids
Our sophorolipids use vegetable oil and sugar. Furthermore, we do not use GMOs at any point within the fermentation process. Finally, we do not make any chemical modifications—our product is created only through natural processes.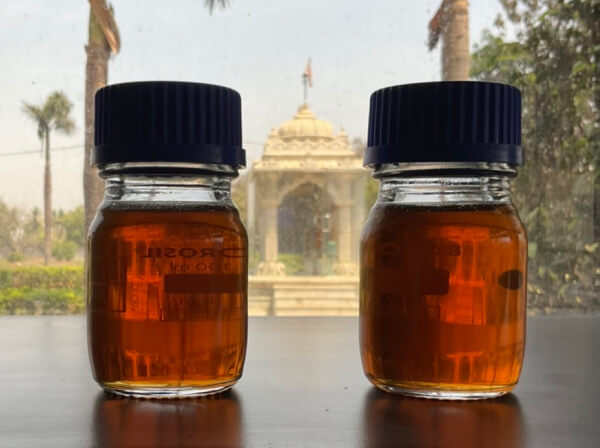 2
High Effect at lower concentration
Even in low concentrations, sophorolipids function as an excellent surfactant. This is 1/50-1/200 the concentration of sodium laurate (soap), and 1/20-1/5 the CMC (critical micelle concentration) of sodium dodecyl sulfate (SDS). It is thought to be due to the bulky molecular structure.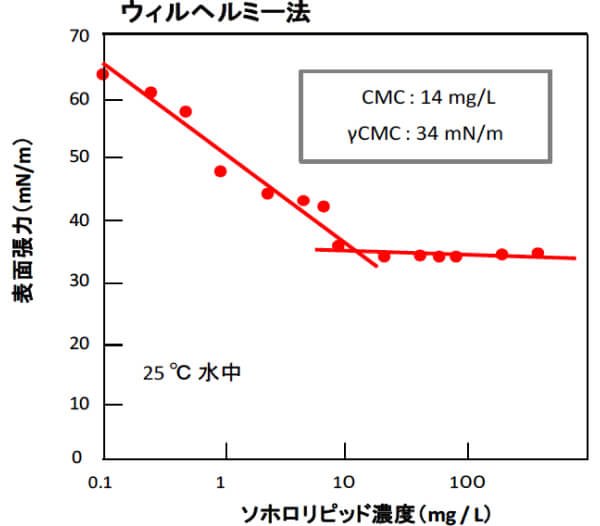 Sophorolipids boast high biodegradability, similar to soap. It is a more environmentally product compared to conventional synthetic surfactants. Due to the activity of microorganisms, sophorolipids are decomposed into water and carbon dioxide, and returned to nature.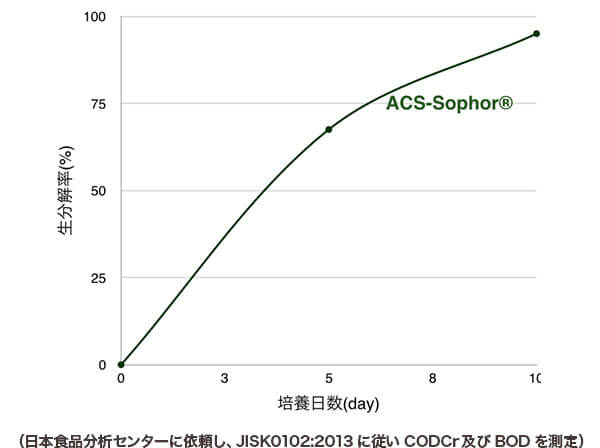 Compared to soap and toothpaste, sophorolipids have 1/10 of the foaming rate. It is consequently easy to rinse and rarely stays on skin and clothes. Sophorolipids are thus characterized by low skin irritation.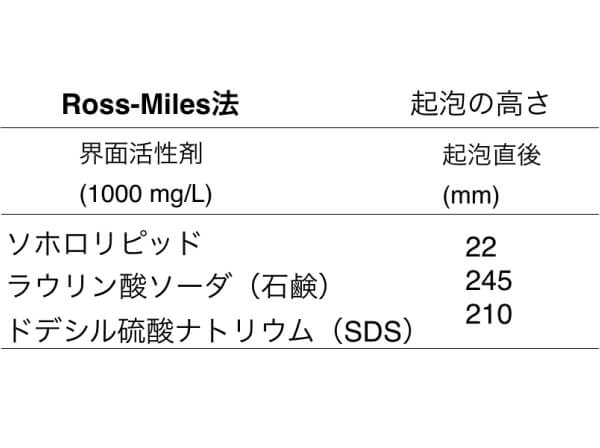 5
Inhibition of Biofilm Formation
Sophorolipids remove biofilms (microbial communities) formed by bacteria without killing them. Because the biofilm is peeled off while weakening its cohesiveness, it becomes possible to suppress the emergence of resistant bacteria.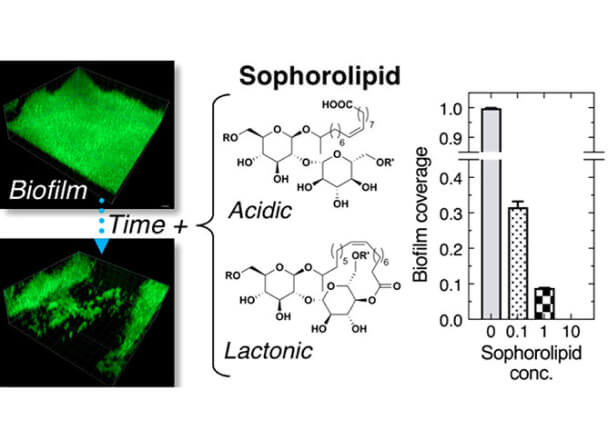 Nguyen, B.V.G., T. Nagakubo, M. Toyofuku, N. Nomura, A.S. Utada,
Synergy between Sophorolipid Biosurfactant and SDS increases efficiency of P. aeruginosa biofilm,
disruption. Langmuir, 2020 Apr, doi: 10.1021/acs.langmuir.0c00643
Applied Uses of Our Sophorolipids
Environmentally friendly biosurfactants that put people first
Sophorolipids have low impact on the environment and on our bodies. Its capacity to be highly effective even in small amounts makes it possible to develop a wide range of applications. Currently, we are focused on livestock additives (co-developed with Rock Chemical Products) and personal care products (co-developed with BASF). Medium-to-long-term application development research is also underway with various partners.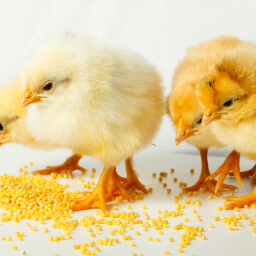 Livestock Business
Livestock feed additive stabilizer
Improved feed efficiency by high rates of emulsification
(fat, oil, nutrients, fat-soluble pigment)

Prevented disease by antibacterial action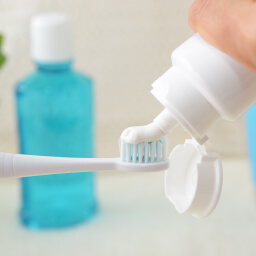 Personal Care Business
Cleaning Agents
・Detergent
・Shampoo
・Mouthwash
・Toothpaste
High strength detergent

Biofilm removal/suppressant effects
(smell, dandruff, bacteria suppression)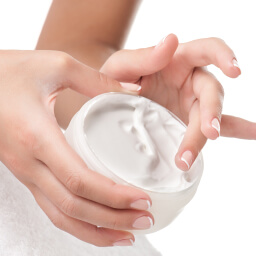 Personal Care Products
Cosmetics
・Emulsifier
・Moisturizer
・Penetration Enhancer
Good for sensitive skin

Biofilm removal/suppressant
(maintains cleanliness of skin)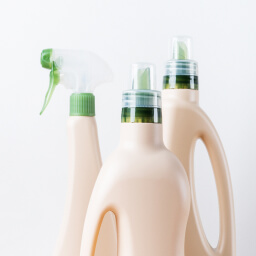 Other
Laundry Detergent
・Household laundry detergent
High strength detergent

Low foaming rate (easy to rinse, minimal residue on clothing

Low chemical impact (longer-lasting clothes)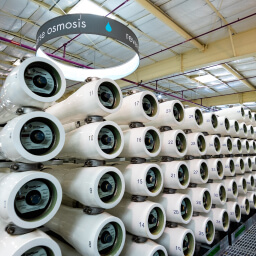 Other Business
Industrial Use
Biofilm removal/suppressant effect

Low chemical impact
(long-lasting filters)